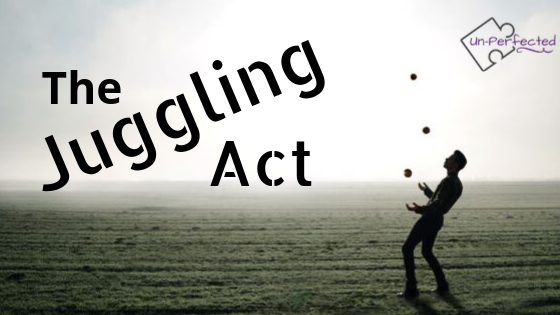 Dealing with Stress and Anxiety Biblically
Do you ever feel like you're juggling parts of your life or yourself and you're not always catching the balls before they hit the floor? If you answered yes (or oh ya!), you're not alone. Most people struggle with balancing all of the aspects of their lives at some point. Although most people immediately think of adults and something called "work-life balance", they're not the only ones staring in the juggling act.
According to Psychologically Today, 25% of teens (13 to 18) experience mild to moderate feelings of anxiety and approximately 5.9% will experience severe anxiety in their life. The crazy thing is, the average age of diagnosis with anxiety is only 11! Most kids will admit that their anxiety is connected to the stress of balancing everything in their life or living up to someone else's idea of how they should be instead of who they were made to be.
Google "how to have life balance" and you will find countless articles, books, podcasts, and YouTube videos on dealing with stress and anxiety or balancing your life. But what does God tell us? And specifically, what does scripture say about it for kids and teens? That is what I want to talk about in today's article.
Why Should You Listen to Me?
Simple, I have probably been there. By 12 years old, I was experiencing panic attacks, depression, and anxiety. I didn't really like myself or my life. I was bullied pretty regularly and became anorexic as my way of controlling some part of my life. But I came out of it and I have to admit, I am pretty stoked about my life and what God is doing in me and through me.
I still have days that I experience anxiety or self-doubt, but I recognize the negative talk and feelings and address them. I have learned not to just live with it, but improve my mindset and how I deal with stress. I want to help you with it too.
"So do not fear, for I am with you; do not be dismayed, for I am your God. I will strengthen you and help you; I will uphold you with my righteous right hand."

Isaiah 41:10
I Have To or I Should
I think the biggest reason I struggled with dealing with stress and anxiety in school and home was this idea that I had to or should act a certain way or experience my life like everyone else. But I wasn't like everyone else. Do you know what I mean?
If you feel like you have to live up to external standards that someone else has placed upon you, remind yourself that you don't have to worry about what this world thinks of you. In fact, God tells us to not be conformed by this world. Instead, we are to be transformed by the renewing of our minds through spending time with God and in his word. Remember, you were made by the Creator for a specific purpose. He gave you your strengths and your weaknesses for a reason and your life is as unique and special as you are.
Yet you, Lord, are our Father. We are the clay, you are the potter; we are all the work of your hand.

Isaiah 64:8
I Don't Know Who I Should Be
When we feel like we're playing a part or trying to live up to someone's idea of us, we lose sight of who we really are. I know I did. I was the good girl to my parents, the teacher's pet to my 4th-period history teacher, and the easy-going, up for anything chick to my so-called friends in highschool.
I was so laser-focused on who everyone else wanted me to be that I forgot who I was. It took some years (okay like 15) to really find myself again. I don't want that for you. Now I know Psalms 139:14 is normally quoted when people want teens to realize they are special, but I want you to read another scripture, 2 Corinthians 12:9.
But he said to me, "My grace is sufficient for you, for my power is made perfect in weakness." Therefore I will boast all the more gladly about my weaknesses, so that Christ's power may rest on me.

2 Corinthians 12:9
Yup, you're not perfect and you're not supposed to be… at least not yet. When God gets all of you, yes the messy parts too, he can and WILL do amazing things. I'm not claiming that you will be Instagram famous or have 10 million followers on YouTube.
But I am saying, that God WILL use you exactly how he intended you to be regardless of what anyone else thinks of you. Regardless of the likes, regardless of the comments, regardless of who "follows" you. HE created you exactly how he meant to. You are not a mistake, but you are a work in progress.
So, show yourself some grace and let YOU shine exactly how he created you to be. For me, I am sarcastic, real, and pretty weird. I am loud when I care about something and shy when I don't know anyone in the room. I am me and that's okay. Who are you?
I'm Not (_______) Enough
I included the blank because this can really be anything and I know there are countless "I'm not enough's" for me personally. Things like: I'm not smart enough. I'm not strong enough. I'm not pretty enough. I'm not talented enough. I'm not loud enough. I'm not quite enough. I'm not…. you get the point.
A few years ago God pointed something out to me and made me change how I look at "I'm not enough". The first part of this sentence is "I'm". This is the contraction of the words "I am". I know, I'm bringing you back to elementary, but I promise I'm going somewhere.
Do you know that the first time God spoke to Moses, he gave "I am" as his name? So every time I say "I am not enough", I am saying more about what I think of God than what I think of myself. And I know I have gone through my life with these "not enough's" for far too long. Have you? What are your "not enough's"? I bet God says the opposite. Here are just a few scriptures.
I'm Not Brave Enough – "For God has not given us a spirit of fear, but of power and of love and of a sound mind." 2 Timothy 1:7
I'm Not Strong Enough – "For I can do everything through Christ, who gives me strength." Philippians 4:13
I'm Not Special Enough – "See, I have engraved you on the palms of my hands; your walls are ever before me." – Isaiah 49:16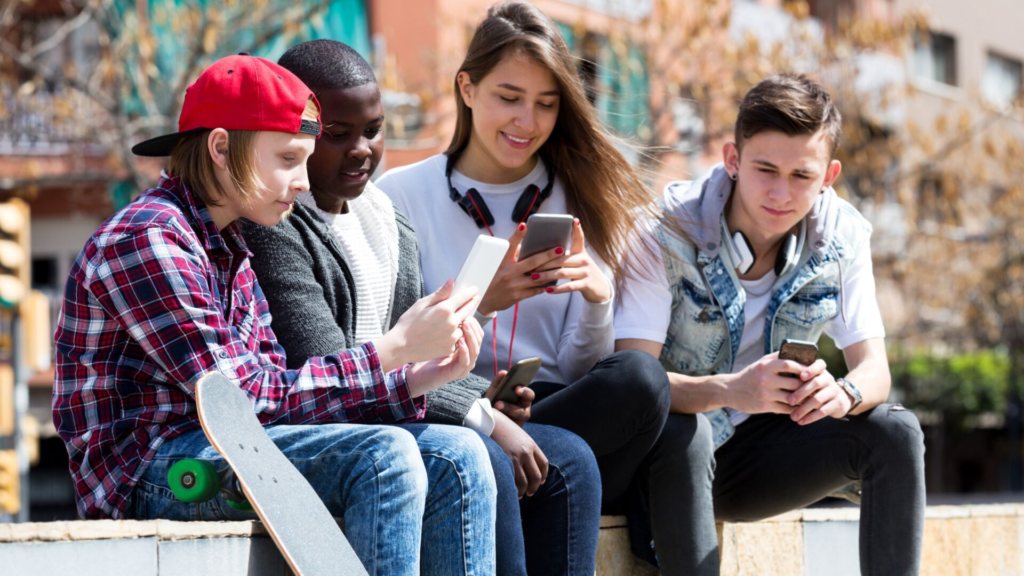 No One Understands How This Feels
I started this by explaining where I was starting my teen years. I know I haven't experienced your exact life, but I bet there is someone (or group of someone's) that can relate. I want to be really practical with this one since I know praying can be hard for some. I know it was for me for a long time. But you are not alone.
Although God is the best counselor, He understands that sometimes we want someone that we can see and touch to talk to when things are going crazy. He actually designed us for community. The important thing to remember is that you need to surround yourself with other Christians.
The church is supposed to strengthen each other, hold each other up when we have difficulties, and celebrate alongside one another (Hebrews 10:24-25 and 1 Corinthians 12:25-27).
I Just Want to Escape Sometimes
Do you ever feel like you need to escape? Escape the pressure from expectations, from your school, or your friends? Do you know that you have an escape? Psalm 46:1-5 tells us "God is our refuge and strength, always ready to help in times of trouble." I have found this to be true time and time again in my life. But you might be wondering, how can God be my escape really?
Passions and Gifts
God gave you something, something that you lose time doing or that you can't help but smile doing. That can be how God is your escape. Maybe you're like me and love writing or maybe you're like my son who can build Minecraft realms for hours. Whatever God gave you he did for a reason.
Praise and Worship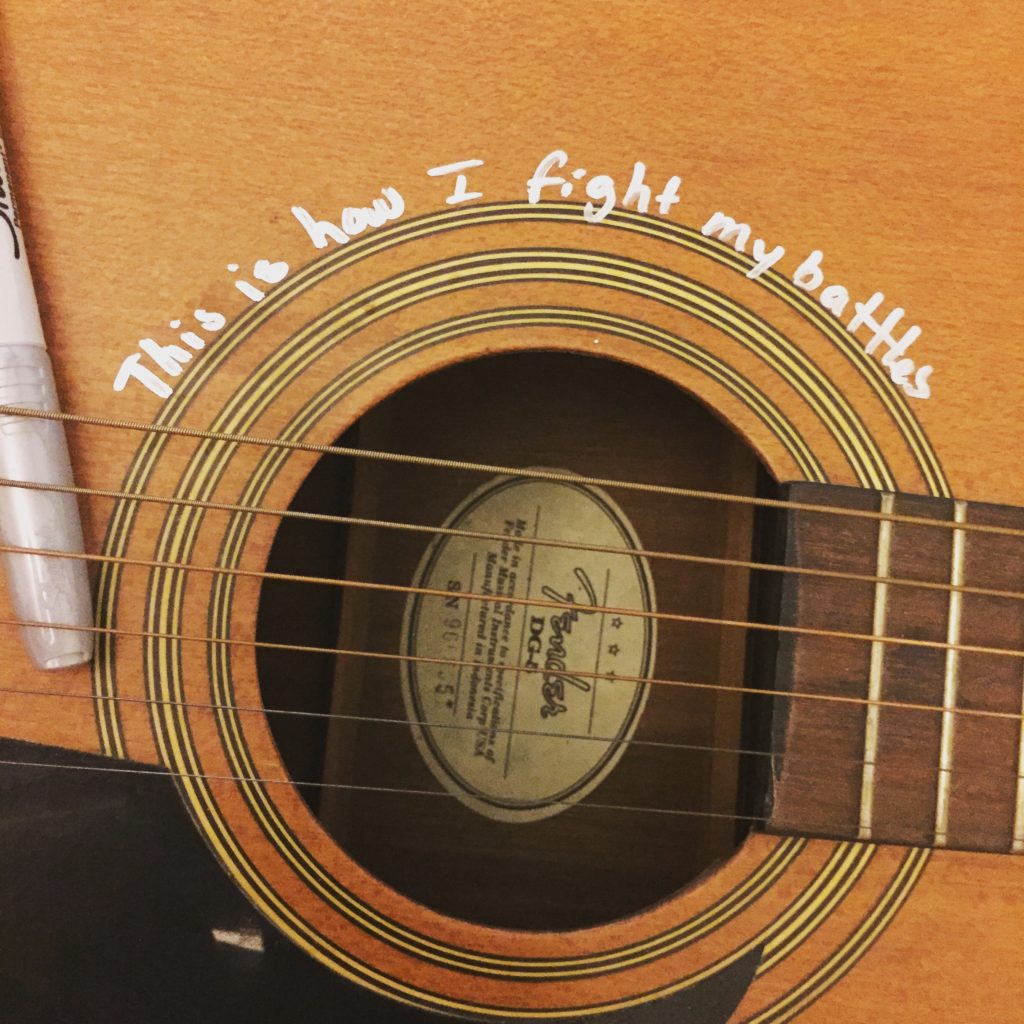 Have you ever been stressed out and your favorite song came on and it somehow made you feel better? That's because music is meant to lift us up and inspire. Praise and worship is even more powerful because it takes the focus off of what isn't going right and puts it on the one who created us.
Prayer
There's a reason why talking things out with someone you trust feels so natural for most of us. Prayer is just that, but better. God gave us this gift as a way to communicate and connect with him. We release our stress and anxiety by telling him what is on our hearts and minds and he gives us peace and strength to keep going.
Wrap Up
Dealing with stress and anxiety or experiencing depression are not things that God ever wanted us to deal with. We were meant to have a spirit of peace and courage. But we live in a fallen world with imperfect people and imperfect situations. There is hope though.
We have access to the one who is perfect peace, Jesus. We only have to ask. He is here with us and for us.
Are you dealing with stress and anxiety or depression? Do you need someone to talk to? Reach out to your parents, your local church or to us. You are not alone and you have people who want you to succeed in whatever God has for you.
Connect with us!